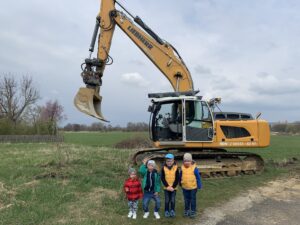 It has been almost a year since we signed the contract to purchase a land as well as a house. And finally the wait is over. We are finally starting on the ground work.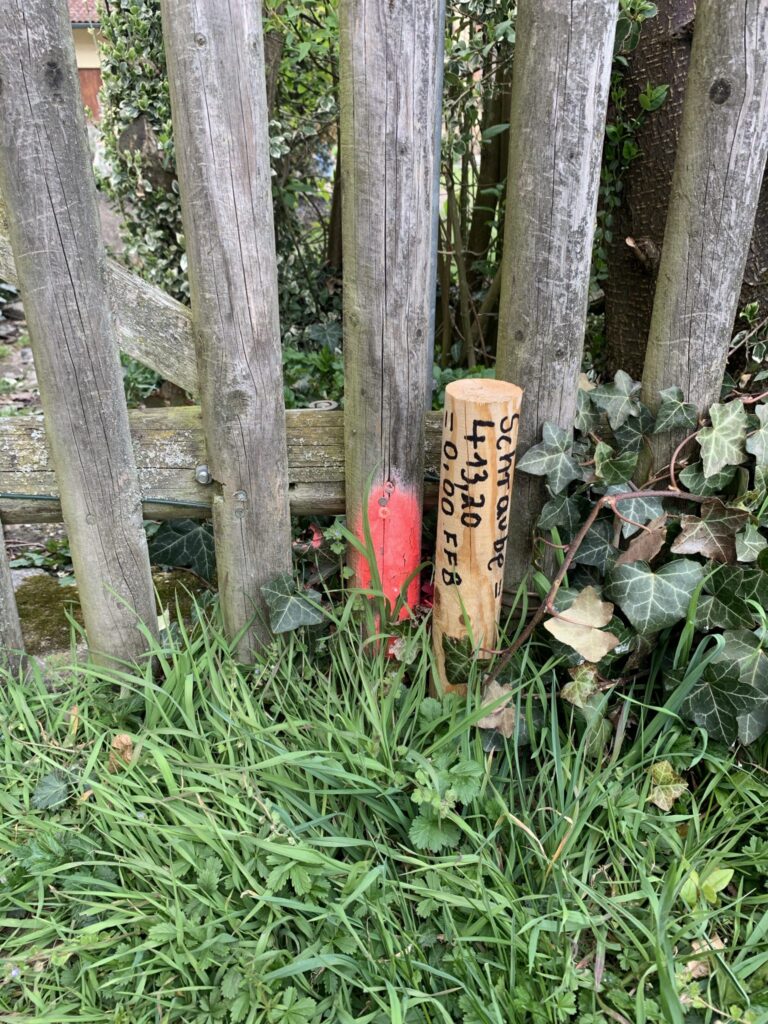 The first item that arrived at the site was of course the dixi toilet.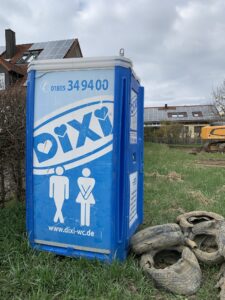 TH is organising the electricity and water and they are not that simple as we thought. After applying for them, calling them up a few times to remind them regarding the start date. Nothing was said.
Only days before the digging begins, on monday exactly. TH called to check with our electricity company regarding the electrical cabinet. And that we know that we have to engage, outsource it to an electrical company to supply and connect the electricity from the box to their cabinet.
WHY didn't anyone say anything. Luckily, we managed to get a local company and got the cabinet directly on Tuesday.
19.04.2021, 1530 hrs
There is a digger on the land. (throws confetti)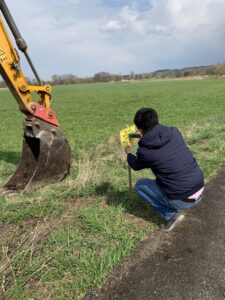 The next 2 weeks will be Erdarbeit (ground works/ foundation)
Project leader Mr R is one of the most effective german i have met. Luckily to sign their company up after a fellow mom recommended it to us.
Anyway, the digger driver removed all the bush/plants that was planted 20 years ago. And dug a test hole.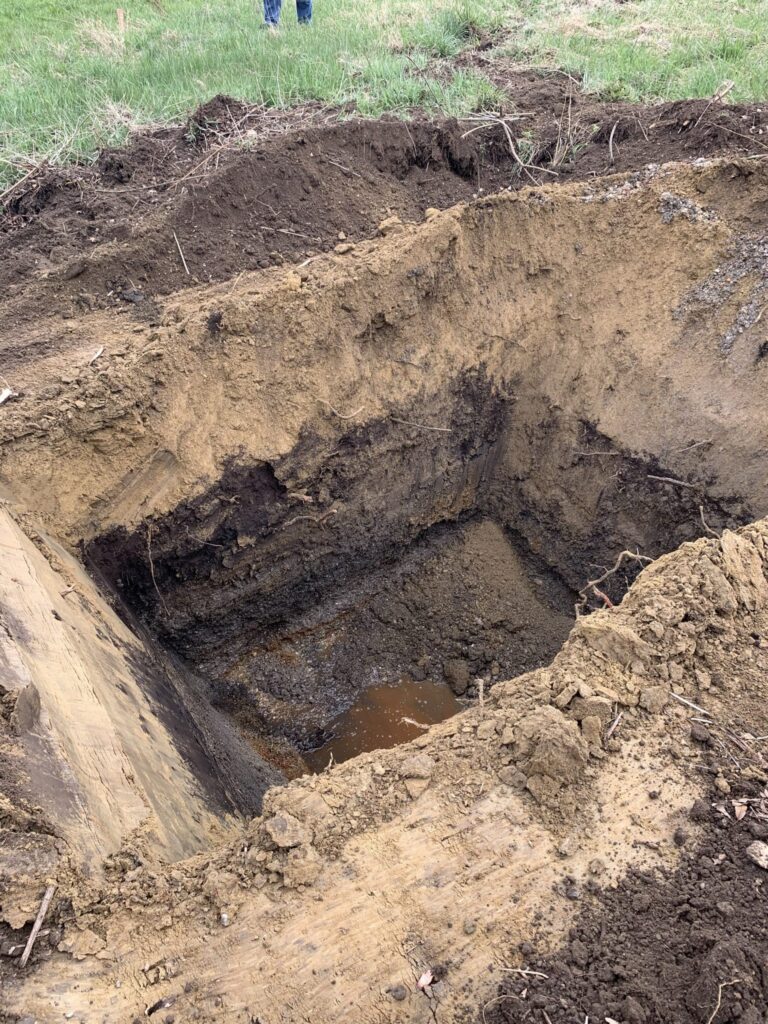 About 1.5m deep, the walls of the soil start crumpling down as if we were building sand castle on the beach. Yes, that bad. I meant we expected it because we did pay for some lab to check the ground.
So Mr R is not able to provide the service and he called a company who is an expert in this field. We will meet again tomorrow at 3pm. Estimated cost is 10k.
20.04.2021, 1500 hrs
The digger driver has already dug up 1.5m deep hole. 5 tip trucks were deloyed to remove the soil. As expected, Mr B will provide the grouting equipments, starting on Thursday, we will start removing the ground water. (wasserabsenkung) You need to apply for the permit to do this and of course pay for it.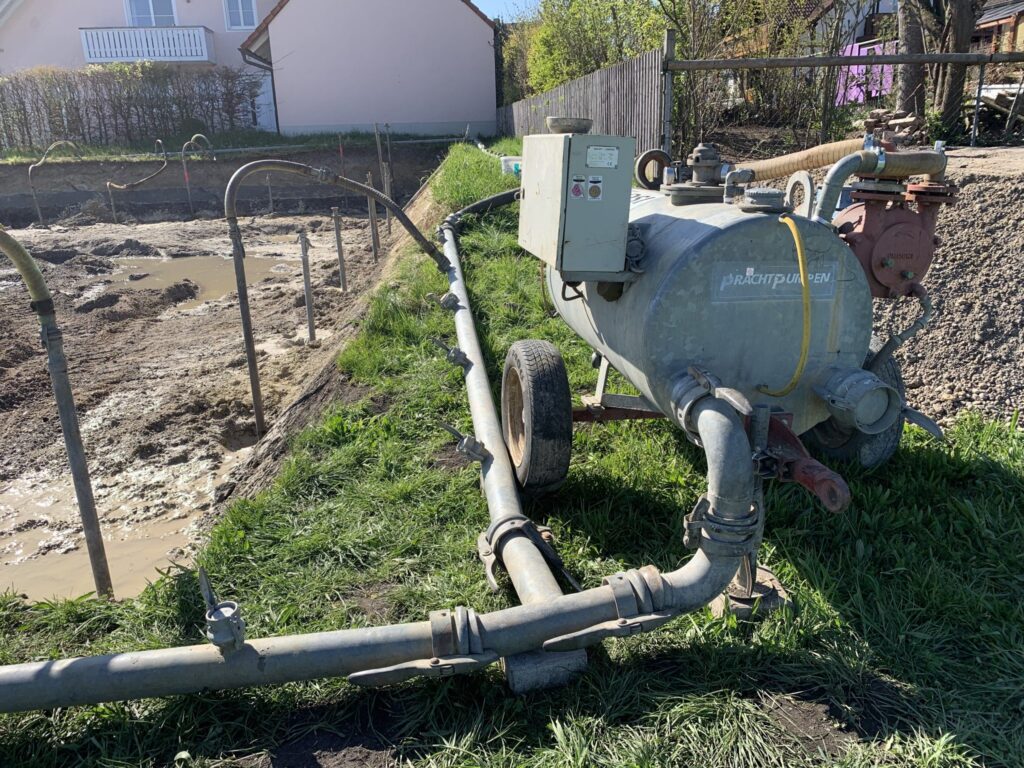 21.04.2021 Baustrom
We have electricity now.
22.04.2021 Wasserabsenkung
Around the perimeters, the grouting sticks(lanzen) are stuck into the ground. At the end of each pipe, a hose is connected to a connecting pipe where water are being sucked out of the ground.
23.04.2021
We have a lot of water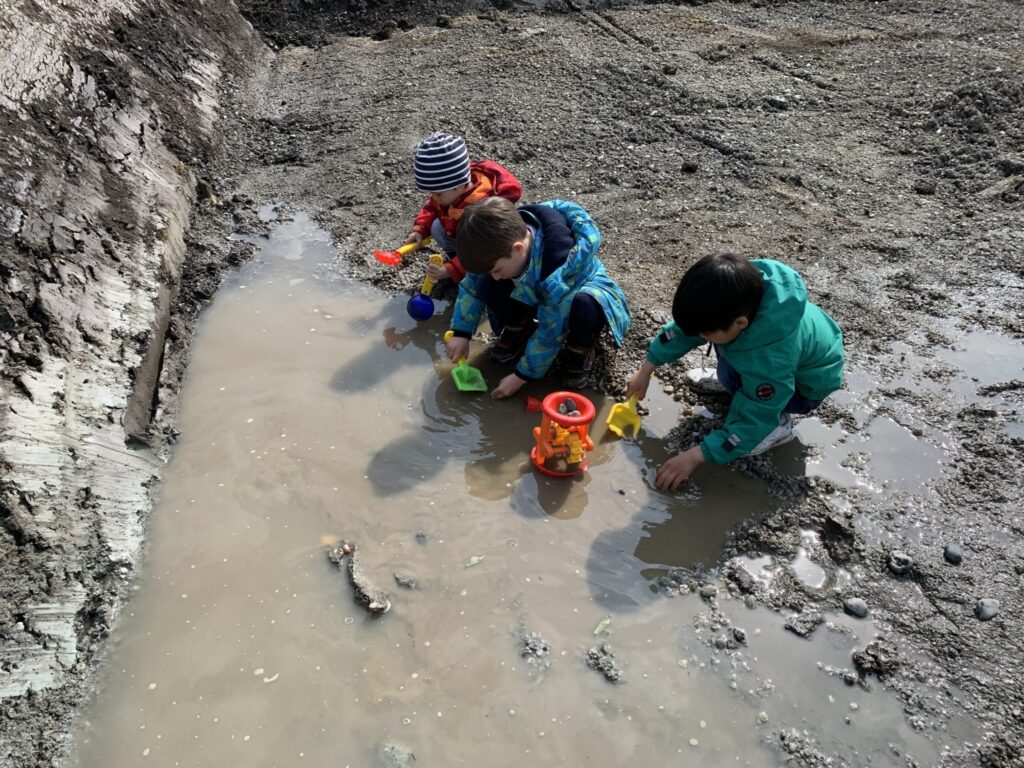 26.04.2021 (Monday)- Sauberkeitsschicht
A new week…. and this week, the start with the foundation. compacting it and then adding a new clean layer of pebbles.
29.04.2021(Thursday)
We have a pool situation… So additional pumps are added to remove even more water.
01.05.2021(Saturday) Brosi gave the green light
Mr B came to check even on a public holiday. He said we are good to go.
We had an exciting 2 weeks…